If the bathroom is not planned, there will be various chaotic conditions, and the bathroom hardware pendant will bring convenience to the tidy and beautiful. Today we will take a look at the purchase considerations for the three important pendants in the bathroom.

Bathroom racks to buy Raiders

The bathroom hangar should be the most common hardware pendant in the bathroom, which is mainly used for placing and hanging clothes and towels. Let's take a look at how this hardware should be purchased and installed.

First, bathroom rack

Bathroom racks generally refer to products installed on the walls of bathrooms and bathrooms for placing or hanging cleaning products and towels. They are generally hardware products. There are many types of bathroom hangers, including clothes hooks, single towel bar, double towel bar, single cup holder, double cup holder, soap dish, soap net, towel ring, towel rack, dressing table holder, toilet brush, towel rack, etc. . Bathroom racks bring a lot of convenience to our lives, and the purchase and installation of pendants are skillful.

Second, the purchase of the rack

The bathroom environment is often damp, so pay attention to the choices on the Bathroom Accessories:

1, look at the material

Rack purchase

Bathroom accessories are available in both copper-plated and copper-polished copper products, and more are chrome-plated products, among which titanium alloys are the most high-grade, followed by copper chrome, stainless steel chrome, and aluminum alloy chrome. , iron chrome products and even plastic products.

2, heavy matching

It is necessary to match the three-dimensional bathroom set (bathtub, toilet, washbasin) of the bathroom with the three-piece Bathroom Fittings, and also match the shape of the faucet and the surface coating treatment.

3, look at the plating

Rack purchase

The quasi-plated layer not only makes the surface of the product fine and uniform, but also avoids oxidation and rust in a humid environment. Use your eyes to look at the surface of the pendant. If the surface is free of blistering and the coating is even, you can choose.

4, see the process

Products processed through strict process standards often undergo complicated machining, polishing, welding, inspection and other processes. The products are not only beautiful in appearance, good in performance, but also excellent in feel, even and smooth and flawless.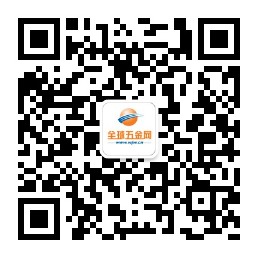 Concerned about surprises

Label: dry goods: bathroom hardware accessories purchase Raiders

Previous: How to choose furniture handles? Next: The quality of cabinet hardware is highly concerned about consumers' attention

Exposed Shower Valve
Exposed Shower Valve is the simplest Shower Faucet. Single lever independently operate, automatic mixed cartridge design. Durable ceramic cartridge can guarantee 500,000 cycles no leaking. The thickness of electro plating reaches to 8 to 12 microns. The surface remains bright and durable even after passed 48 hours spray salt testing.





Exposed Shower Valve

Exposed Shower Valve,Hand Shower Faucet,Hand Held Shower Heads,Hand Shower,Shower Faucet

SHENZHEN KING OF SUN INDUSTRY CO.,LTD , https://www.handyfaucet.com